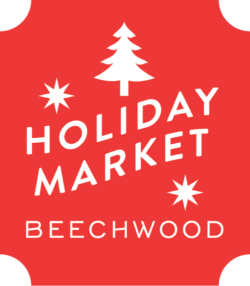 2021 Outdoor Holiday Market
Nov. 26 thru Dec. 12
Fridays: 6pm-9pm
Saturdays: 11am-8pm
Sundays: 11am-6pm
Saturdays: 2pm-8pm
Sundays: 2pm-6pm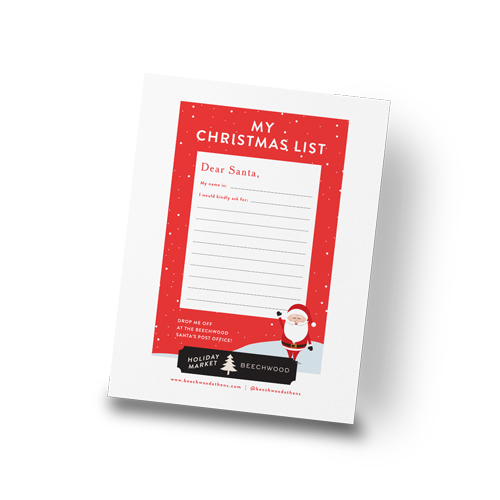 Drop off your letter to Santa!
Download your list now and drop it off at anytime or join in the fun during market hours.
Download
All activities for the market are FREE to the public. This excludes all Christmas trees and goods for sale by any vendors or partners.
In accordance with CDC, state and local guidelines, we'll be implementing a number of COVID-related safety precautions and invite you to join us in working together to stay healthy this holiday season.
Hand Sanitizer Stations
Touchless Credit Card Transactions
Capacity Limits
Outdoor to increase ease of social distancing
Masks are highly encouraged by all visiting this event. All staff in confined spaces will be wearing masks.
Questions?
Heather Fincher
‭(706) 224-5302
heather@poliasdevelopment
Are you interested in being a vendor in the Beechwood Holiday market?
Please reach out about our limited remaining spaces. For more information you can contact:
Heather Fincher
heather@poliasdevelopment.com
‭(706) 224-5302‬
Vendor Application
COVID-19 WARNING
According to the Center for Disease Control and Prevention, an inherent risk of exposure to COVID-19 exists in any public place where people are present. COVID-19 is an extremely contagious disease that can lead to severe illness and death. Senior citizens and guests with underlying medical conditions are especially vulnerable.  By visiting Beechwood, you are, on behalf of yourself or any invitees, voluntarily assuming all risks related to exposure to COVID-19 or any other disease.